The foibles of promoting can hurt an unknown author. Let's face it, majority of writers dislike promoting and marketing their works. We'd much rather write than shout out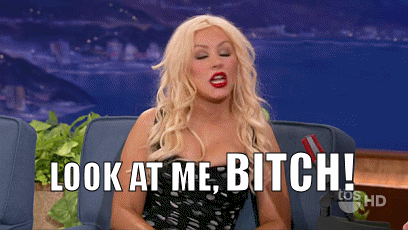 In the past, I've wanted to help other authors promote their works. Not only did it expose my own publishing imprint and writings, I also enjoyed learning about other authors. After doing a few promotional projects, such as First/Opening Lines of Fiction Novels, There's a Silver Lining Out There, Author Interviews, and a Pay It Forward (from my old blog), I find myself wary of doing any more other than author interviews. These promotions taught me about my own promoting ways along with dealing with writers, which I'd like to share today. These promotional lessons are to point out how often there is author participation neglect. Writing is a business, so it's important to conduct yourself professionally.
1. Author Interviews are huge when it comes to online promotion. We try to find blogs willing to interview us so we can tell the world who we are and talk about our books. It's a chance to give a nugget of information about where we come from, why we write, and boast about our publications. Unfortunately, author questions and answers can be mundane, and the reader can't connect. This connection is what we want to achieve because if someone likes us, that like can turn into a sale, and hopefully the reader will spread the word. It's one way writers build an audience. FOR FREE!
What To Do: Try to be creative when doing author interviews. Maybe answer some of the questions with humor, or as one of your characters. If possible, ask the interviewer if it's okay to add some of your own questions and answers. Remember, it's a way to appeal to an audience. Instead of "I grew up on the South Side of Chicago and graduated with a Bachelor of Arts in English", provide something interesting about you, such as, "In some ways, I was an outcast attending the all-girl catholic high school while fighting my way through adolescence. When I finally broke free, I constantly tripped over my own naiveté when it came to common sense and finding out who I was supposed to be." I wrote this example for myself, as a reminder to follow my own advice. Another way you can approach an author interview is the same way you'd approach a job interview.
What NOT to Do: Once you receive the link to the posted interview, promote it on social media, writing groups, etc. That's the whole point! Don't assume the interview was only to promote the hosting blog. That's insane! Also, the blogger took the time to put your interview together and post it, so leaving a thank you comment on the blog is good manners. Once people start commenting, you should return to answer questions, thank the other commenters, or maybe add something about your life that relates to a comment. If you're not a gracious interviewer, or you don't interact with the posters, then most likely the interviewer won't have you again, and readers might think twice about buying your book(s). In general, people want to be heard, so this is your opportunity to listen and possibly form a bond.
2. When I put together There's a Silver Lining Out There, I struggled to receive the requested information. No matter how explicit the instructions, writers still left out information, or sent other things. Not only that, but I had a poet forget that she even submitted poetry to me.
What to Do: Similar to sending a resume, no matter where or what you're submitting to, make sure to document the information. If you're submitting a poem to a contest, then create a spreadsheet with the name and web address of the submission site, the reason, and which poem you're submitting. Also, when you are submitting information, make sure you understand what the project entails. When I announced the collection of poems for the anthology, and corresponded with all poets, I constantly stated, "the eBook" so they understood that the anthology would only be in eBook form. When the eBook went live, I received several emails from the poets asking about the paperback.
What NOT to Do: All places you submit to have guidelines so follow those guidelines or run the risk of entry/information deletion. If a poetry contest requests, a) 3-5 poems in a single document, b) must be unpublished, and c) must not have your name on it. Then make sure you pull up a Word document, copy and paste 3-5 unpublished poems, don't add your name to the document, and save it as "Three poems.pdf" or how many, NOT "Your Name poems.pdf".
Another thing I'd like to state is even though a project might be helping the hosting site; it's also for you to promote your writings. I can't begin to count how many poets
never bothered to promote the anthology, Silver Lining. Not only did they not promote the book, all proceeds going to charity, but once I sent the final email with their eBook copies and a link to Amazon, I didn't hear from 75% of the poets. No "Looks great" or "Thank you".
3. No one can argue with free promotion. When the opportunity arises, authors can't help to jump on it for more exposure. With free opportunity comes some responsibility on the author's end. Recently, I did a First/Opening Lines of Fiction Novels blog post, where I promoted 21 authors, including me, using the first line from one of their novels. Along with the blog promotion, I created a video using the book covers and genres (posted on YouTube), and the book covers on a Pinterest Board. All the authors needed to do was send me their first line, genre, title, a purchase link, and an author website (A MUST).
What to Do: Again, it's important to follow guidelines. I can't stress this enough. Make sure you are eligible, and then submit the requested material. Once the project is live, PROMOTE, PROMOTE, PROMOTE! It's important to spread the word through social media, and possibly link it somewhere for a certain period of time. And make sure to thank those involved in providing the free promotion.
What NOT to Do: Because some writers didn't read the guidelines, I received many first line submissions that did not include genre and/or author website. I guess they assumed an author website didn't matter even though I had A MUST in caps. When I posted the blog post, I sent the link out to the authors so they could promote it. Some did and some thanked me. Several of the authors never bothered to acknowledge my emails, let alone tell me what they thought of the post. Because of this, I doubt I'll work with these writers again.
4. On my old blog, I did a Pay It Forward to help promote authors. I featured them on my blog, and after their feature, they were to pay it forward to a self-published/indie author by featuring them on their own blog or writing a book review. I asked them to do it within a reasonable time, a month or two, and send me the link regarding their pay it forward.
I stopped this feature because the authors were miraculously too busy to fulfill their Pay It Forward obligation. Since my Pay It Forward list lacked the links, I'd follow up with the authors. They claimed to be busy with work, family, or something else. To sign up for something without following through is just wrong. It demonstrates a selfish author, and over time, people will stop supporting such writers.
Free promotion is a luxury for unknown self-published/indie authors. To have people offer promotional opportunities, writers need to be professional and courteous. It goes a long way.
Free Promotions and Courtesy,
Baer Necessities